High Quality Boutique, Home-Based Breeding
Dallas Labradoodles is a Dallas Australian Labradoodle breeder that was started by the Harrisons and now operated by the Toliver family.
The Harrisons were first introduced to the breed in 2011, and, after much research, they became set on adopting a Multigenerational Australian Labradoodle.  They found many labradoodle breeders in Texas but few that bred genuine Multigenerational Australian Labradoodles, which is key to temperament, health, and pure cuteness.
They desired to share this breed with others and purchased two Multigenerational Australian Labradoodles whose pedigrees are of the highest quality; originating from the Rutlands and Tegan lines in Australia.
After years of breeding in the Houston area under the name "Houston Labradoodles," they relocated to Ellis County, TX and are now called "Dallas Labradoodles."  Ellis County is approximately 3 hours north of Houston and about 40 minutes south of Dallas.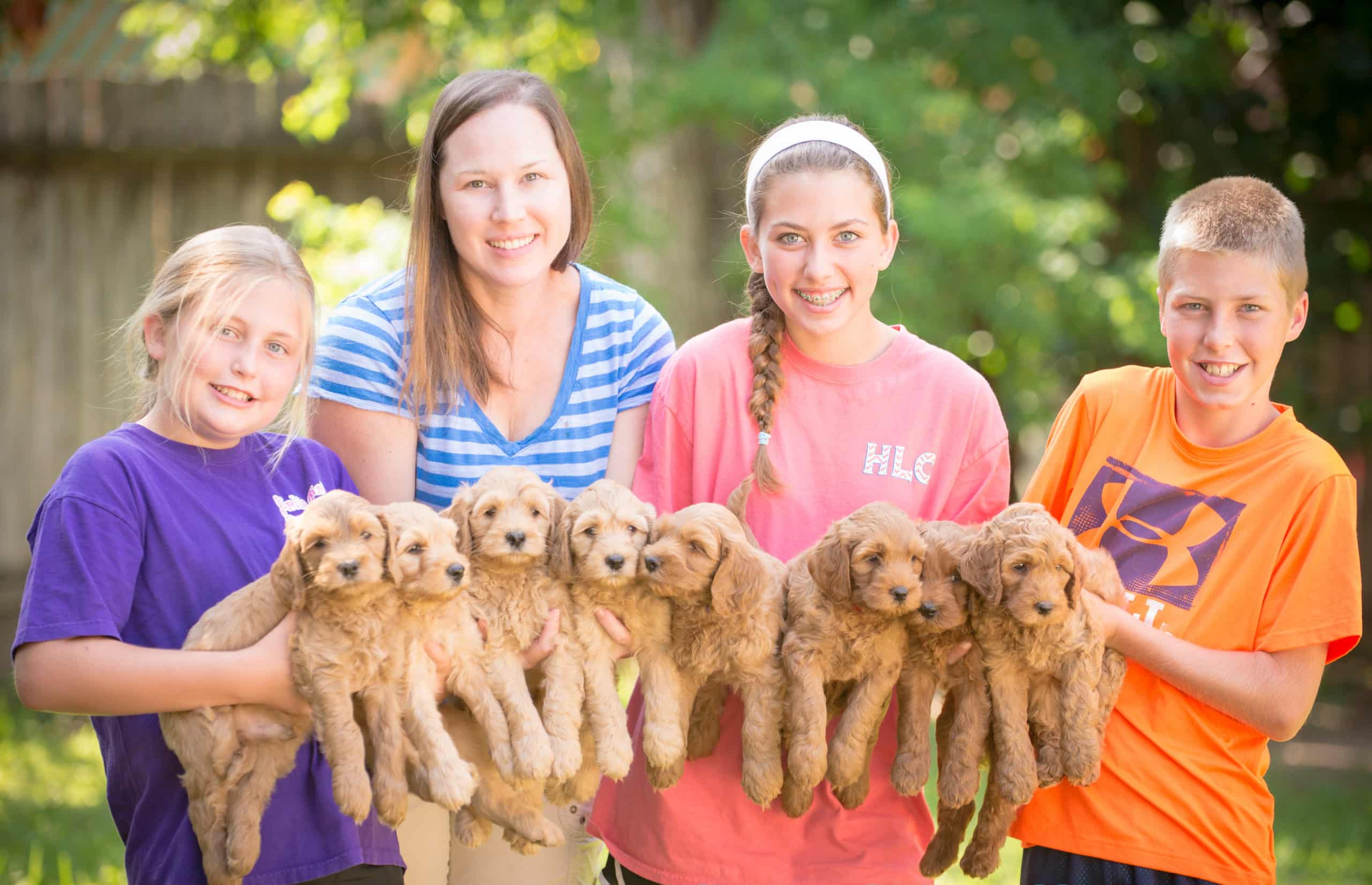 Because of some life changes, the Harrisons had to relocate to the east coast.  This created a perfect opportunity for the Toliver family to take over the Dallas Australian Labradoodle breeding.  We had been helping the Harrisons with the puppies for several years, and during this time we fell in love with these incredible dogs.  So, when they had to move, we were able to pick up where they left off. We are committed to continuing the high standards that Dallas Labradoodles has become known for.
Dallas Labradoodles is a certified and responsible dog breed and we are proud to be recognized as an official Member Breeder of the Australian Labradoodle Association of America (ALAA) and to adhere to their high ethical standards for responsible dog breeding.